Heat Pump Services

in Columbus, OH
Heat pumps have become an increasingly popular alternative for Central Ohio homeowners in recent years because of their convenience and dependability as a do-it-all system for heating and cooling a residence.
We at Five Star Heating & Cooling offer a full range of heat pump services in Columbus, OH, and surrounding areas! Interested in installing a heat pump in your home? We'll set you up with a heat pump that works with your HVAC system. We can also repair or maintenance of any brand of heat pump, no matter the age. Experience the power of a dual-system heat pump by scheduling heat pump services with Five Star Heating & Cooling!
Heat Pump
Repair
We can repair any type of heat pump no matter the model, make, or age. If your heat pump system is non-functioning or showing signs of repair, you can rely on our Five Star repair services.
Heat Pump
Maintenance
Heat pumps work all-year-round and need regular attention to work efficiently. Get a Heat Pump Tune-Up Today! Learn more about our service maintenance agreement today.
Heat Pump
Installation
Experience the dual-system convenience and versatility of a Heat Pump from a top-HVAC manufacturer! We can install a quality system at an affordable rate. Learn more about installation today!
Heat Pump Services in Columbus, OH
What is a Heat Pump?
Heat pumps do not produce heat, they redistribute heat from the air or ground and use a refrigerant that circulates between the indoor fan coil (air handler) unit and the outdoor compressor to transfer the heat.
In cooling mode, a heat pump absorbs heat inside your home and releases it outdoors. In heating mode, the heat pump absorbs heat from the ground or outside air (even cold air) and releases it indoors.
The two most popular types of heat pumps are air-source and ground-source. Air-source heat pumps transfer heat between indoor air and outdoor air, and are more popular for residential heating and cooling.
Ground-source heat pumps sometimes called geothermal heat pumps, transfer heat between the air inside your home and the ground outside. These are more expensive to install but are typically more efficient and have a lower operating cost due to the consistency of the ground temperature throughout the year.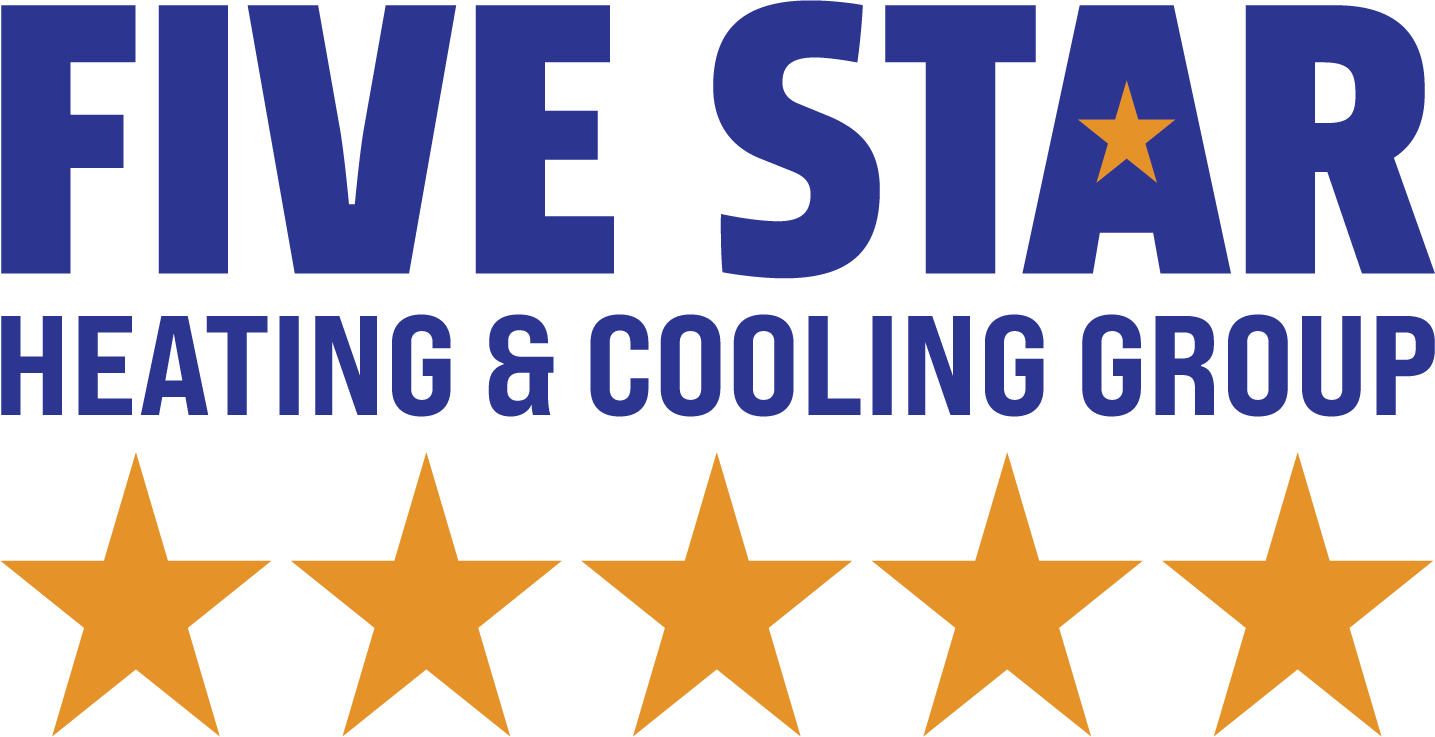 $49 Diagnostic Service Call
SAVE $50 | Regularly $99
Diagnostic Service Call
Not Sure What Your System Needs?
If you're unsure whether you should put money toward repairing your heat pump system or if you should replace it altogether, schedule a Diagnostic Service Call with Five Star Heating & Cooling. We'll inspect your system, find the issue, and discuss with you the best options.
Heat Pump Maintenance Services in Columbus, OH
Protect Your Investment with
Seasonal Maintenance
Your heat pump was not a cheap purchase by any means. It's time to protect that investment with regular maintenance by an HVAC professional. At Five Star, we offer a Service Maintenance Agreement (SMA) so you don't have to remember to schedule maintenance appointments.
Heat Pump Installation Services in Columbus, OH
Upgrade to a Heat Pump
A heat pump can shift from air conditioning mode to heating mode by reversing the refrigeration cycle, making the outside coil function as the evaporator and the indoor coil as the condenser. The refrigerant flows through a closed system of lines between the outdoor and the indoor unit. Air from the inside of your house is pulled into ductwork by a motorized fan. The refrigerant is pumped from the interior coil to the exterior coil, where it absorbs the heat from the air. This warmed air is then pushed through connecting ducts to air vents throughout the home, increasing the interior temperature. The refrigeration cycle continues again, providing a consistent method to keep you warm.
If you're considering the purchase and installation of a heat pump for your Columbus, OH home, keep in mind that heat pump installation involves the replacement of both your A/C and your current home heating system. As such, having a heat pump installed is probably a good option if you meet the following criteria:
Your current home cooling system needs to be replaced.
Your current electric or gas furnace needs replaced.
Your HVAC system is inefficient or outdated and your energy bills are high.
Financing Options
Fast & Simple HVAC Financing
If you're looking some financial assistance in upgrading your home's HVAC system or covering the cost of repairs, we encourage you to check out our financing options. We at Five Star Heating & Cooling have worked for years with local financial institutions to assist our customers. Learn more about our financing options today!
Emergency HVAC Services in Columbus, OH
Need Emergency Services?
We don't stop when your HVAC system does. As part of our commitment to customer satisfaction, we make ourselves available after-hours, on weekends, and on holidays for emergency HVAC repairs.