Heat Pump Repair Services in Columbus, OH
Heat pumps are convenient and efficient; they are one of the only HVAC systems on the market today that heat your home when it's cold outside and cool your home when it's hot out. This makes them a convenient and cost-effective system to use year-round.
If you already have a heat pump and you need an honest, reputable, yet competitively priced heat pump repair technician, give our trusted team at Five Star Heating & Cooling a call today! We have an outstanding team of friendly, NATE-certified technicians who are some of the best HVAC repair experts in the area and we offer emergency repair services.
Diagnostic Service Call
Not Sure What Your System Needs?
If you're unsure whether you should put money toward repairing your heat pump or if you should replace it altogether, schedule a Diagnostic Service Call with Five Star Heating & Cooling. We'll inspect your system, find the issue, and discuss with you the best options.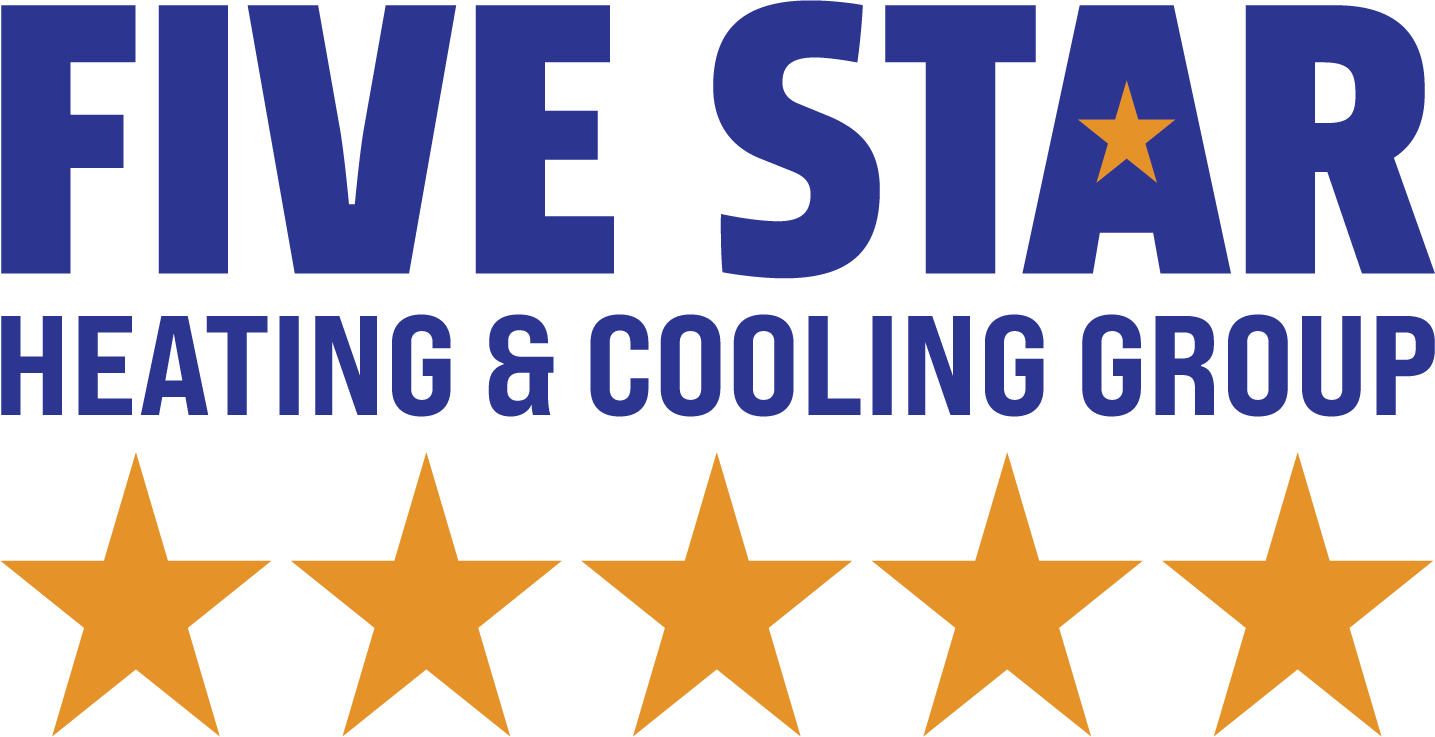 $49 Diagnostic Service Call
SAVE $50 | Regularly $99
4 Common Heat Pump Problems
We hope you and your family are staying cool in your relaxing homes this summer. We at Five Star Heating & Cooling highlight 4 common air conditioner repairs we make throughout the summer season: 
Broken Reversing Valve
All heat pumps have what is called a "reversing valve." This valve allows the system to reverse the flow of its refrigerant, which allows users to switch from "cooling mode" during the summertime to "heating mode" during the wintertime as needed. Occasionally, this "reversing valve" can malfunction, become defective, and remain stuck in a single position. If you aren't able to switch your heat pump's modes to reverse its flow, make sure to give us a call right away. We can replace these faulty valves quickly, safely, and effectively.
Electricial Problems
Because heat pumps use electricity to operate their fan motors and compressors, electrical malfunction are common causes of problems with heat pumps. If you suspect your heat pump is having an electrical problem, call us! Electrical parts should always be replaced by a professional for obvious safety reasons.
Frost and Ice Formation
Throughout the wintertime, heat pumps release heat using an outdoor coil. During the summertime when it's hot out, however, this same coil absorbs the heat. As such, during the winter it's not uncommon for a layer of frost to form on a heat pump's outdoor unit. If you have a heat pump and frost starts forming on it, remove it as often as possible. Because heat pumps are supposed to be defrosting themselves on their own, we suggest giving us a call right away if this starts happening.
Refrigerant Leak
Heat pumps function a lot like an AC. Not only do they look a lot alike, but they both also use refrigerants to transfer heat from one place to another. With these refrigerants being used so much, if your heat pump develops a refrigerant leak, it will lead to additional problems. Low refrigerant levels prevent heat pumps from absorbing and transferring heat, which can cause damage to the compressor. 
Heat Pump Repair & Heat Pump Replacement
Should You Repair or Replace Your Heat Pump?
All homeowners find themselves asking this question eventually. However, the answer will vary for each home and set of circumstances. The following suggestions are based on our years of experience. If the system is less than 10 years old, it is typically worth repairing, especially if the cost of the repair is reasonable. However, if you have invested in constant repairs over the years – especially on a machine that is 10-15 years old or older, it's likely ineffective. Don't throw away hard-earned cash on a heat pump that will likely give out soon. It makes more sense to invest in a new, energy-efficient system that gives you the peace of mind you need for the next several years of heat.
YOU SHOULD REPAIR YOUR Heat Pump IF:
The repair is relatively cheap and simple.
This is your first need for repair
The unit is under 10-15 years of age
YOU SHOULD REPLACE YOUR Heat Pump IF:
The cost of repair is too high
A long history of repairs
Unit is over 15 years of age
Financing Options
Fast & Simple HVAC Financing
If you're looking some financial assistance in upgrading your home's HVAC system or covering the cost of repairs, we encourage you to check out our financing options. We at Five Star Heating & Cooling have worked for years with local financial institutions to assist our customers. Learn more about our financing options today!
When we arrive at your home for a service call, you can rest assured knowing our technicians arrive on time (and call you with an ETA), in one of our state-of-the-art service vehicles. We keep our service vehicles stocked with the latest HVAC tools and technology. We carry replacement parts, such as heat exchanges, pilot light, fuses, control boards, air filters, valves, and more.