Heating Services in Columbus, OH
Anyone who has lived in Central Ohio during the winter knows just how bitter and cold this time of year can get. When these cold months begin to roll in, Columbus residents should make sure their furnace or heating system is prepared to keep their home warm all season long.
If your furnace is outdated and needs replacement, or if you need some sort of repair or maintenance — rest assured. Our friendly team of technicians here at Five Star Heating & Cooling Group offer the full spectrum of heating services with everything from emergency furnace repairs, furnace installations, and seasonal maintenance at the most competitive pricing rates in the local market with online deals and financing options.
Furnace
Repair
We can repair any type of furnace, no matter the make, model, or age. If your heating system is non-functioning or showing signs of repair, you can rely on our Five Star furnace repair services.
Furnace
Installation
We can install a high-quality, efficient heating system from a top-HVAC manufacturer in your home. We have a selection for all budgets, home sizes, and existing HVAC systems.
3 Home Heating Safety Tips
We hope you enjoy a comfortable and cozy winter in your well-heated, Central Ohio home. More importantly than comfort, however, we want you to keep your residence safe throughout the winter and holidays. We've put together the following general home heating safety tips to follow to avoid any hazardous circumstances:
Create Safe Spaces
Anything that is flammable or combustible should be kept at least three feet away from any and all heating equipment and heat sources, including furnaces, fireplaces, and portable space heaters. This area should be a "kid-free zone."
Test Smoke Alarms
Don't forget to test your smoke alarms monthly and make sure you have carbon monoxide (CO) alarms installed throughout your home to avoid the risk of CO poisoning and test them monthly as well. Replace batteries for all alarms periodically, and as needed.
Report Gas Concerns
If you smell gas in your home or emanating from your gas heater, do not light the appliance or ignite it. Evacuate your home immediately if you suspect gas is leaking and call your local fire department or gas company before re-entering.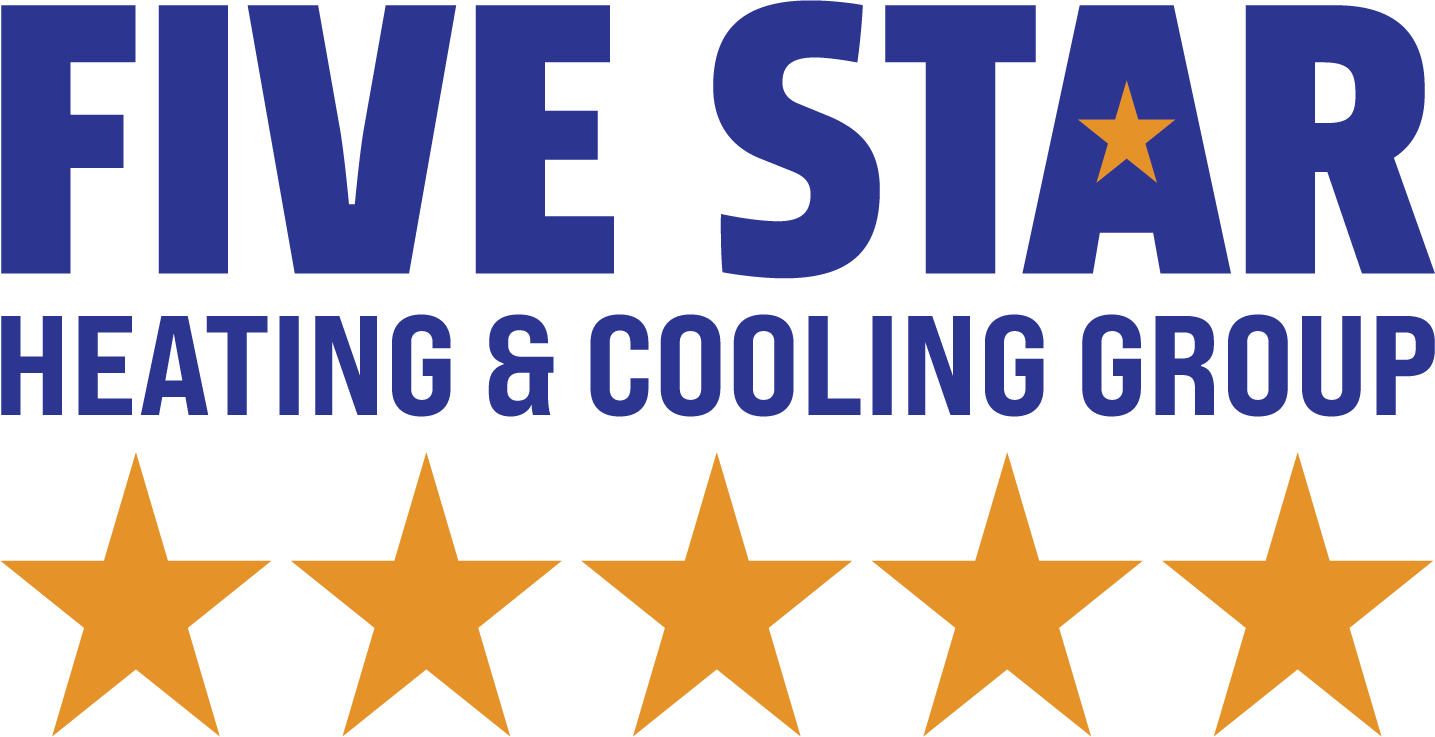 $49 Diagnostic Service Call
SAVE $50 | Regularly $99
Diagnostic Service Call
Not Sure What Your System Needs?
If you're unsure whether you should put money toward repairing your heating system or if you should replace it altogether, schedule a Diagnostic Service Call with Five Star Heating & Cooling. We'll inspect your system, find the issue, and discuss with you the best options.
Furnace Maintenance in Columbus, OH
Protect Your Investment with
Seasonal Maintenance
Let's be real, you spent a lot of money on your heating system. Or, maybe you just moved into a new house with a brand new, shiny furnace. Now it's time to protect that investment with regular maintenance by an HVAC professional. At Five Star, we offer a Service Maintenance Agreement (SMA) so you don't have to remember to schedule maintenance appointments.
Heating System Installation in Columbus, OH
Upgrade Your Heating System
The experts on our staff are experienced in installing many different kinds of heating systems, including furnaces, boilers, heat pumps, and more. Our Install Team will come out and replace your heating system if it's old or has extensive issues or damage. We'll dispose of your old equipment in an environmentally friendly manner. We'll discuss your home's needs and help you to decide which type of heating system is best for your specific situation. We only offer top-of-the-line products from reputable manufacturers for installation. We have products for all budgets, and we offer HVAC financing and online deals!
We'll help you choose the best heating system for your home by discussing several factors with you. These include:
The size of your home
The number of furnaces you have or want
Whether you've been satisfied with your current heating system
How often you turn on the heat
Whether saving energy is a priority for you or not
Emergency HVAC Services in Columbus, OH
Need Emergency Services?
We don't stop when your HVAC system does. As part of our commitment to customer satisfaction, we make ourselves available after-hours, on weekends, and on holidays for emergency HVAC repairs. 
Financing Options
Fast & Simple HVAC Financing
If you're looking some financial assistance in upgrading your home's HVAC system or covering the cost of repairs, we encourage you to check out our financing options. We at Five Star Heating & Cooling have worked for years with local financial institutions to assist our customers. Learn more about our financing options today!
When we arrive at your home for a service call, you can rest assured knowing our technicians arrive on time (and call you with an ETA), in one of our state-of-the-art service vehicles. We keep our service vehicles stocked with the latest HVAC tools and technology. We carry replacement parts, such as heat exchanges, pilot light, fuses, control boards, air filters, valves, and more.