Furnace Installation Services in Columbus, OH
Purchasing a new furnace is a big decision. Because it affects your well-being and budget, it should be looked at as an investment in your home. Installation should be performed by a professional. We can install a high-efficiency furnace in your Columbus, OH home at competitive rates within the local market. A newer, more modern furnace can save you hundreds of dollars a year. 
Our Install Team at Five Star Heating & Cooling has installed hundreds of furnaces of different models and sizes across Central Ohio. We have a selection of equipment for all budgets, home sizes, and existing HVAC systems. Schedule Furnace Installation & Replacement Services with us at Five Star!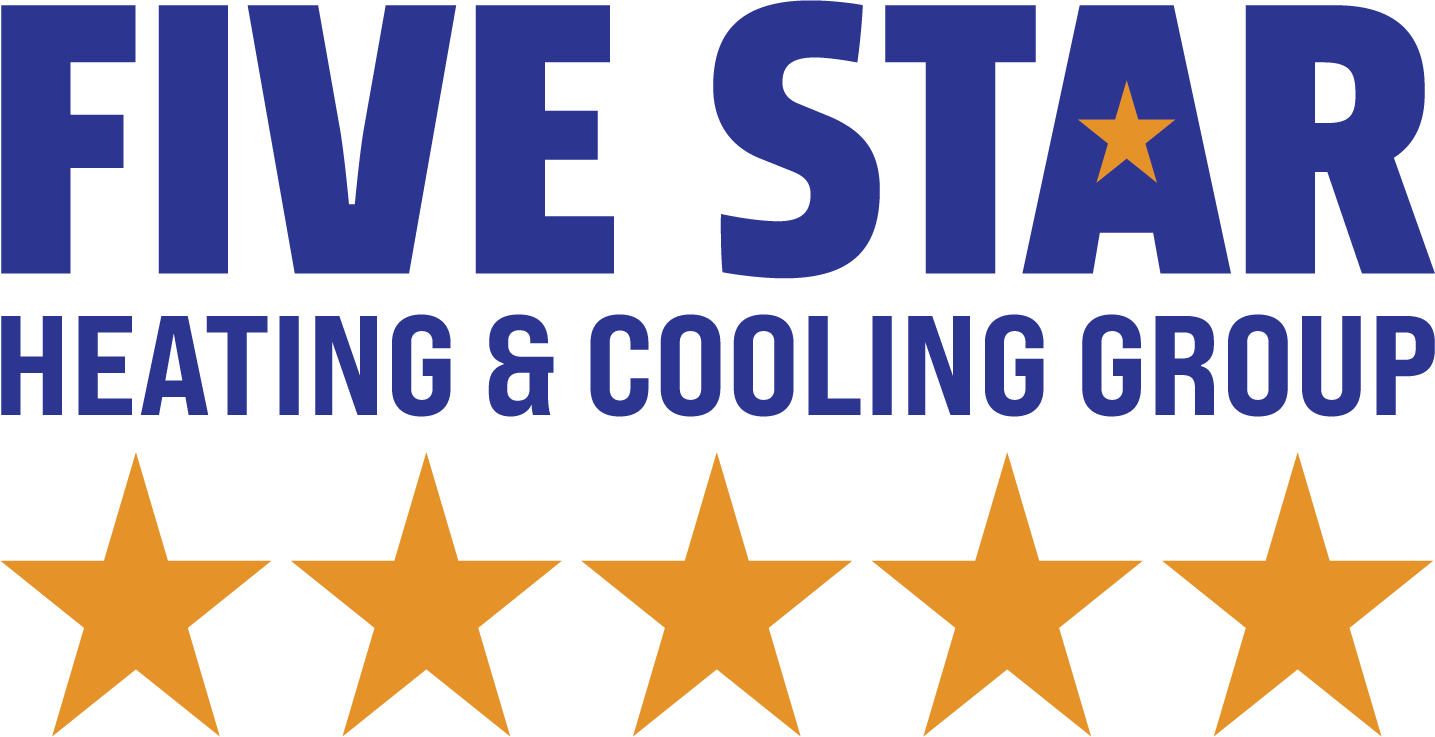 $89 Diagnostic Service Call
SAVE $50 | Regularly $129
Diagnostic Service Call
Is It Time to Upgrade?
If you're unsure whether you should put money toward repairing your heating system or if you should replace it altogether, schedule a Diagnostic Service Call with Five Star Heating & Cooling. We'll inspect your system, find the issue, and discuss with you the best options.
Choosing the Right Furnace
Shopping for a new furnace can be a large endeavor. To get the best possible new furnace system for your particular needs and assure a comfortable environment for your family, there are a few factors that need to be considered:
Type of Furnace
Electric furnaces are a suitable alternative where natural gas is not available.
Gas furnaces have low operating costs and are the most common.
Oil furnaces are another alternative if natural gas isn't an option for your home.
Size
The most accurate and recommended method of determining the correct furnace size for your home is to have a professional perform a heat loss calculation following ACCA or ASHRAE guidelines. Most heating contractors have the software to perform such a calculation and they can work with a set of plans or perform the calculations on-site.
Efficiency Rating
The minimum Annual Fuel Utilization Efficiency (AFUE) rating for new furnaces is 78 AFUE, which means 78 percent of the electricity, natural gas, oil, or propane used to power the furnace is converted into usable heat. Mid-range furnaces sold today are 80 to 85 AFUE, while the most efficient furnaces are 95 to 98 AFUE.
Your Current System
It's important to consider existing systems in your home as well as your future plans. For example, if you're interested in adding air conditioning, a heat pump might be a better choice than a furnace, depending on your climate. And if your home doesn't have ductwork, a boiler could prove to be the most economical option.
Furnace Repair & Furnace Replacement
Should You Repair or Replace Your Furnace?
Every homeowner will find themselves asking this question eventually. The answer, however, is different for each home and set of circumstances. The following suggestions are based on our years of experience. If the system is less than 10 years old, it is worth repairing, especially if the cost of the repair is reasonable. However, if you have invested in constant repairs over the years – especially on a machine that is 10-15 years old or older, it's likely ineffective. Don't toss out hard-earned cash on a furnace that will likely break down soon. It makes more sense to invest in a new, energy-efficient heating system that gives you the peace of mind you need for the next several years of unpredictable winters.
Generally speaking, you should repair your heating system if:
The repair is relatively cheap and simple.
This is your first need for repair
The unit is under 15 years of age
Generally speaking, you should replace your heating system if:
The cost of repair is too high
Long history of repairs
Unit is over 15 years of age

Instant Online Estimate
FREE
Instant Online Estimate
Get a Free Quote
When it is time to get a new HVAC system, it is best to ask for an estimate or HVAC quote from a contractor to give you an idea of how much it will cost to replace your system.
Things you'll need to know:
How big is your home? (sq. ft)
What year was your home built?
Where is your current heating system located? (basement, closet, etc.)
Financing Options
Fast & Simple HVAC Financing
If you're looking some financial assistance in upgrading your home's HVAC system or covering the cost of repairs, we encourage you to check out our financing options. We at Five Star Heating & Cooling have worked for years with local financial institutions to assist our customers. Learn more about our financing options today!
When we arrive at your home for a service call, you can rest assured knowing our technicians arrive on time (and call you with an ETA), in one of our state-of-the-art service vehicles. We keep our service vehicles stocked with the latest HVAC tools and technology. We carry replacement parts, such as heat exchanges, pilot light, fuses, control boards, air filters, valves, and more.