Furnace Repair Services in Columbus, OH
Imagine this – it's the first cold day of winter in Columbus, OH. You head to the thermostat to crank on the heat, and nothing happens. You don't hear the gas flame ignite, or the fan blow, and you don't feel any warm air within a few minutes. You grab a space heater and some blankets and begin to Google search "furnace repair near me."
When your furnace breaks down and you need a professional, know that you can call the experts at Five Star Heating & Cooling. We'll dispatch a certified service technician to your doorstep right away, emergency or non-emergency. We can repair all types, makes, and models of furnaces, no matter the age of the unit. Schedule Furnace Repair services with Five Star Heating & Cooling today!
4 Common Furnace Problems
We hope you enjoy a comfortable and cozy winter in your well-heated, Central Ohio home. More importantly than comfort, however, we want you to keep your residence safe throughout the winter and holidays. We've put together the following general home heating safety tips to follow to avoid any hazardous circumstances:
No Response to Thermostat
It's our first natural response, when we feel cold, to try to warm things up by adjusting the thermostat. However, what do we do when we turn the heat up and the furnace doesn't do anything? If this happens, it could be a result of a bad thermostat, faulty wiring, or you could have leaks in your ductwork.
Unusual Sounds
It is completely normal for a furnace to make some minor sounds. For example, you should hear the faint hum of the motor even when it's brand new. However, it's definitely abnormal for a furnace to make obviously loud noises like grinding, whistling, or screeching noises. The difference between sounds that are normal and healthy and those that are warning sounds, or unhealthy, is usually obvious. 
Spotty Temperatures
If the air feels cold and drafty in certain areas in your home, your furnace might be having performance issues. In the same way, if your home has warmer areas than others, you should call us to discuss the problem and we can explore your options to resolve it for good.
Yellow Pilot Light
If you're seeing a yellow pilot light, you should definitely take this to heart as it is a sure sign of what could be serious trouble. You should call us if your pilot light has a yellow flame. This means there's a mixture of gases and your furnace isn't working properly. The proper color of a pilot light is blue, which indicates there's a correct balance of gases. A yellow pilot light, however, means dangerous gases like carbon monoxide (CO) are mixing.
Furnace Repair & Furnace Replacement
Should You Repair or Replace Your Furnace?
Every homeowner will find themselves asking this question eventually. The answer, however, is different for each home and set of circumstances. The following suggestions are based on our years of experience. If the system is less than 10 years old, it is worth repairing, especially if the cost of the repair is reasonable. However, if you have invested in constant repairs over the years – especially on a machine that is 10-15 years old or older, it's likely ineffective. Don't toss out hard-earned cash on a furnace that will likely break down soon. It makes more sense to invest in a new, energy-efficient heating system that gives you the peace of mind you need for the next several years of unpredictable winters.
Generally speaking, you should repair your heating system if:
The repair is relatively cheap and simple.
This is your first need for repair
The unit is under 15 years of age
Generally speaking, you should replace your heating system if:
The cost of repair is too high
Long history of repairs
Unit is over 15 years of age
Diagnostic Service Call
Not Sure What Your System Needs?
If you're unsure whether you should put money toward repairing your heating system or if you should replace it altogether, schedule a Diagnostic Service Call with Five Star Heating & Cooling. We'll inspect your system, find the issue, and discuss with you the best options.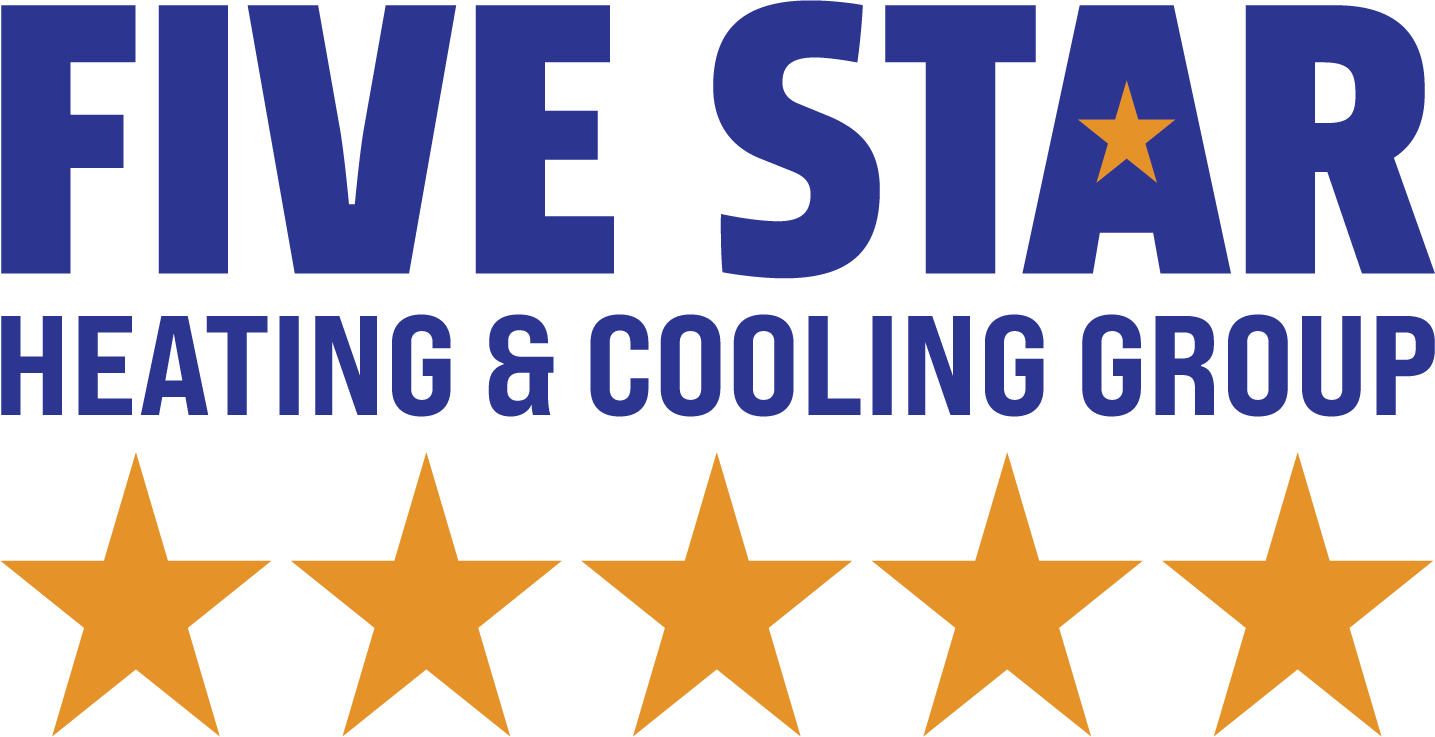 $49 Diagnostic Service Call
SAVE $50 | Regularly $99
Financing Options
Fast & Simple HVAC Financing
If you're looking some financial assistance in upgrading your home's HVAC system or covering the cost of repairs, we encourage you to check out our financing options. We at Five Star Heating & Cooling have worked for years with local financial institutions to assist our customers. Learn more about our financing options today!
When we arrive at your home for a service call, you can rest assured knowing our technicians arrive on time (and call you with an ETA), in one of our state-of-the-art service vehicles. We keep our service vehicles stocked with the latest HVAC tools and technology. We carry replacement parts, such as heat exchanges, pilot light, fuses, control boards, air filters, valves, and more.