Humidifier Services

in Columbus, OH
If you are looking to maintain healthy levels of humidity in your home during winter, we offer a whole line of humidifiers, including whole-home humidifiers, that are conducive to all types of homes and all budgets. Because the ideal relative level of humidity in a home should be between 30 and 50%, these devices are helpful. If humidity levels are too high, a home is at risk of developing mildew and mold. If it's too low, it can damage woodwork and make you more susceptible to static electricity, in addition to health issues like dry skin, breathing and sleeping problems and bloody noses, etc.
If you're looking to improve humidity levels in your home, our technicians at Five Star Heating & Cooling would be happy to set you up with a humidifier. Schedule humidifier services with us today!
Benefits of a Humidifier Upgrade
If you need to increase the level of humidity in your home (especially in the winter) we have a line of humidifiers that work with all budgets, priced affordably. Experts say the ideal relative humidity level is between 30% and 50%. If your level is too low or too high, you'll begin to notice issues like mildew, mold, dry skin, and bloody noses, etc.
Keeping Skin and Hair Moist
Some people see that their skin, lips, and hair become dry and fragile from the cold, winter air outside. Using a humidifier to add moisture to the indoor air may help to reduce the occurrence of dry, cracked skin.
Reduce Snoring Frequency
Increasing the amount of moisture in the air can also reduce snoring. If the air is dry, a person's airways are less likely to be adequately lubricated, which can make snoring worse. Adding humidity to the air by running a humidifier at night may help to relieve snoring symptoms.
Overall Health Benefits
Humidifiers can help people who not only dry skin but also
irritated eyes, allergies, frequent coughs, bloody noses, sinus headaches, and cracked lips. 
Preventing Illness
Authors of one study noted that humidifiers might reduce the risk of catching the flu. After adding the influenza virus to the air with a simulated cough, researchers found that humidity levels above 40 percent rapidly deactivated virus particles, making them much less likely to be infectious.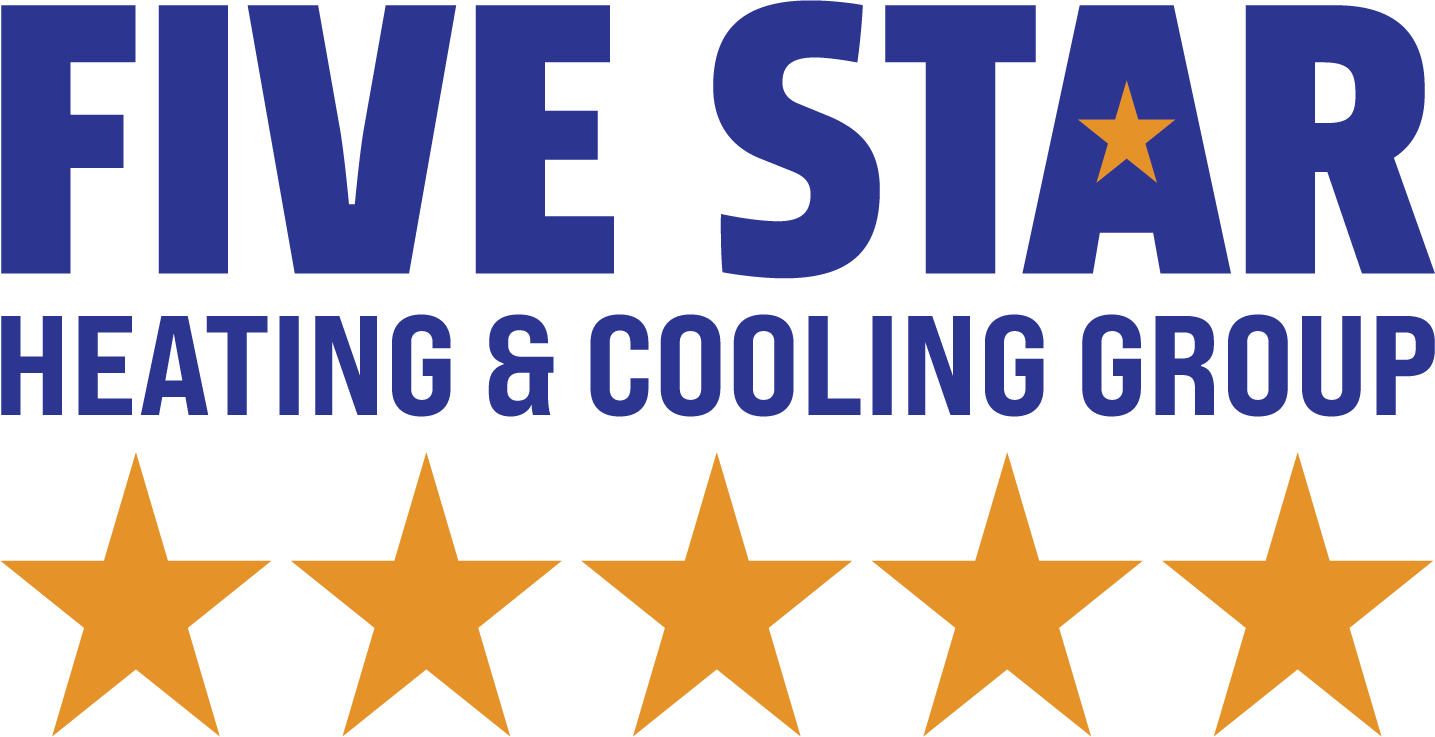 $699 Whole Home Humidifier
SAVE $200 | Regularly $899
Whole-Home Humidifier Installation
Adding humidity to dry air improves temperature regulation and comfort while reducing energy consumption and lowering utility bills. Install a whole-house humidifier in your space, and stay cozy with this balmy offer! Learn more about this deal and schedule today!
Five Star Heating & Cooling Presents:
A Homeowner's Guide to Humidifiers
Five Star Heating & Cooling is proud to offer a trusted name in Indoor Air Quality: Aprilaire. The type of humidifier you choose for your home will depend on the size of your home, in addition to your preferences and budget. Learn more about a few of the Aprilaire humidifier models we offer:
Improve your comfort and protect your home during dry winter months (or year-round) when you use the Aprilaire Model 500 Whole House Humidifier. This ducted bypass humidifier works with your HVAC system to deliver comfortably humidified air throughout every room of your home. It functions like an evaporative humidifier, evenly distributing 12 gallons of moisture per day.
Maintaining a proper humidity level by using a whole house humidifier like the Aprilaire 600M is the ideal solution to dry air. It's an in-duct bypass humidifier that works with your existing HVAC system to provide comfortably humidified air for homes up to 4,000 sq. feet. Functioning as an evaporative humidifier, this model distributes up to 17 gallons of moisture per day. 

The Aprilaire Model 800 Steam Humidifier might be the perfect choice for you. This canister steam humidifier is ideal for whole-house applications where evaporative humidifiers are less practical. This model works independently of your HVAC system, distributing up to 23.3 gallons of humidity per day. That's enough to cover as much as 6,200 square feet.
Indoor Air Quality Services in Columbus, OH
4 ways to Improve Your Indoor Air
"No Smoking Zone"
Cigarette smoke indoors can linger for a long time, causing harm to all who breathe the air. Not to mention the smell, and stained walls and furniture. We recommend designating a smoking area outdoors only.
Use Proper Ventilation
Kitchens and bathrooms especially need proper ventilation. Gas stoves are known to release dangerous gases such as nitrogen dioxide and carbon monoxide. Electric burners and stoves are no exception. 
Vacuum Regularly
Carpets and rugs act somewhat like a filter by capturing tiny particles like dust and dirt and other impurities such as dander and things brought into the home from the outside. Because they tend to trap all these particles in their fibers, vacuuming once a week will improve the indoor air.
Preventative Maintenance
Our certified technicians perform an extensive list of procedures that include cleanings and examinations; they carefully analyze your HVAC system and conduct a list of system checks and inspections; they analyze the condition of your air ducts and check your system's air filters and look for any other area that merits attention.
Financing Options
Fast & Simple HVAC Financing
If you're looking some financial assistance in upgrading your home's HVAC system or covering the cost of repairs, we encourage you to check out our financing options. We at Five Star Heating & Cooling have worked for years with local financial institutions to assist our customers. Learn more about our financing options today!
When we arrive at your home for a service call, you can rest assured knowing our technicians arrive on time (and call you with an ETA), in one of our state-of-the-art service vehicles. We keep our service vehicles stocked with the latest HVAC tools and technology. We carry replacement parts, such as heat exchanges, pilot light, fuses, control boards, air filters, valves, and more.