Thermostat Services

in Columbus, OH
With their modern features and remote controllability, today's smart thermostats are a far cry from the old hockey-puck-looking knob on the wall many of us grew up with. Today's smart thermostats are programmable, smart home compatible, and they're useful for conserving energy and curbing overall heating and cooling expenses. These thermostats are priced affordably, so investing in a thermostat upgrade means more savings in efficiency and improved overall temperature consistency throughout your home. 
If you're looking for more control over the temperatures in your home, our technicians at Five Star Heating & Cooling would be happy to set you up with a programmable thermostat upgrade. Schedule thermostat services with Five Star. Check out our Wi-Fi Thermostat + Installation deal today!
Benefits of a Smart Thermostat Upgrade
Over time, your thermostat will start to function with reduced efficiency and accuracy. Whether you're looking to upgrade to a programmable or smart thermostat, there are many benefits including:
Control Temperature Remotely
If you're coming home early and want your A/C on before you arrive, you can simply log into the thermostat's app and turn it on. If you're going on vacation, you can change your cooling schedule to keep the house warmer while you're gone. Your thermostat will send alerts to tell you if the inside temperature in your home has fallen below, or risen above your set limits.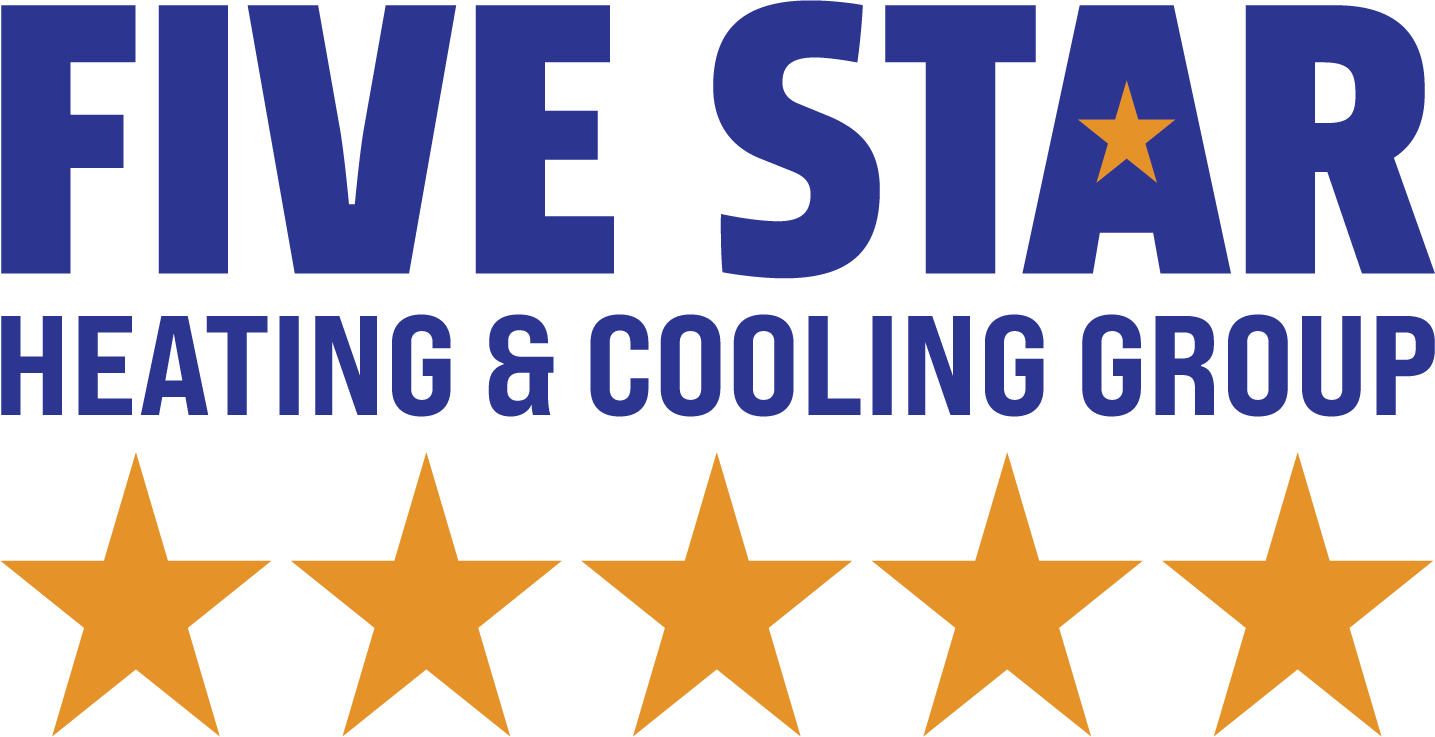 $299 WiFi Thermostat + Installation
SAVE $100 | Regularly $399
Wi-Fi Thermostat Installation
Keep your energy bills down by getting a programmable thermostat. If your home is empty for most of the day, programmable thermostats allow you to schedule everyday temperature changes and have a vacation schedule as well, helping keep your home the perfect temperature for your busy life! Learn more about this deal and schedule today!
Five Star Heating & Cooling Presents:
A Homeowner's Guide to Thermostats
Installing a modern, smart thermostat is one of the easiest ways to increase your home comfort and lower your energy costs by as much as 33%. We at Five Star Heating & Cooling offer a variety of thermostats for Columbus, OH homeowners to choose from:
The Honeywell T10 Pro Smart Thermostat works with Smart Room Sensors to help you adjust the temperature and humidity from anywhere and stay cozy in the rooms that matter. This makes for a great addition to your current HVAC system. Place sensors where you want to see each room's temperature and humidity.
Meet the Google Nest Thermostat. It can turn itself down to save energy when you leave the house. You can control it from anywhere with the Google Home app – whether you're running an errand or on vacation. You can even change the temperature without getting off the couch. Just say, "Hey Google, turn up the heat." The Nest Thermostat looks out for your HVAC system with HVAC Monitoring.

Connected, simple and smart, the Honeywell T6 Smart Thermostat is ENERGY STAR® certified and adapts to your lifestyle. It can learn your preferred comfort levels over time and heats or cools on schedule. If plans change, it's easy to adjust your home's temperature from any of your connected devices.
The Honeywell T1 Pro Non-Programmable Thermostat is one of the best choices in terms of temperature control on the market. Features include simple installation, push-button control, sleek aesthetic, easy to read display, 24 Vac systems; gas, oil, electric warm air; hot water coil; gas, oil, electric hydronic; or steam / gravity systems, up to 1 heat or 1 cool conventional systems, 5 to 90% RH, non-condensing operating humidity range (% RH), battery or hardwired power method.
Experience enhanced comfort, increased savings, and advanced control with SmartThermostat with voice control and included SmartSensor. SmartSensor keeps you comfortable where you are, not just where your thermostat is. Place SmartSensor in the bedroom, office, or child's room for total comfort and control. SmartThermostat with voice control comes with Alexa Built-in and a re-engineered speaker for rich sound.

The Infinity system is our most advanced heating and cooling system, and it will redefine what comfort is for you. Connected, intelligent, and efficient, the industry-leading Infinity System gives you maximum control and unsurpassed comfort by helping minimize temperature swings and hot and cold spots within your home while saving you money on energy costs. It's the ultimate expression of our expertise and innovation—designed to give you the ideal indoor environment with the least amount of effort.

Indoor Air Quality Services in Columbus, OH
4 ways to Improve Your Indoor Air
"No Smoking Zone"
Cigarette smoke indoors can linger for a long time, causing harm to all who breathe the air. Not to mention the smell, and stained walls and furniture. We recommend designating a smoking area outdoors only.
Use Proper Ventilation
Kitchens and bathrooms especially need proper ventilation. Gas stoves are known to release dangerous gases such as nitrogen dioxide and carbon monoxide. Electric burners and stoves are no exception. 
Vacuum Regularly
Carpets and rugs act somewhat like a filter by capturing tiny particles like dust and dirt and other impurities such as dander and things brought into the home from the outside. Because they tend to trap all these particles in their fibers, vacuuming once a week will improve the indoor air.
Preventative Maintenance
Our certified technicians perform an extensive list of procedures that include cleanings and examinations; they carefully analyze your HVAC system and conduct a list of system checks and inspections; they analyze the condition of your air ducts and check your system's air filters and look for any other area that merits attention.
Financing Options
Fast & Simple HVAC Financing
If you're looking some financial assistance in upgrading your home's HVAC system or covering the cost of repairs, we encourage you to check out our financing options. We at Five Star Heating & Cooling have worked for years with local financial institutions to assist our customers. Learn more about our financing options today!
When we arrive at your home for a service call, you can rest assured knowing our technicians arrive on time (and call you with an ETA), in one of our state-of-the-art service vehicles. We keep our service vehicles stocked with the latest HVAC tools and technology. We carry replacement parts, such as heat exchanges, pilot light, fuses, control boards, air filters, valves, and more.