Air Conditioning Repair Services in Columbus, OH
Usually, when an air conditioner kicks the bucket and breaks down, we aren't given much of a warning notice. Fortunately for our customers, our service team here at Five Star Heating & Cooling Group is always ready and standing by and we're always more than happy to help! If your central A/C system isn't cooling your home as well as it used to, or if it's making unusual sounds or emitting unpleasant odors, or has water pooling around it, it is essential for you to find a reputable professional before things go from bad to being worse.
When you call us, you can take a deep breath and rest assured, because we Five Star Heating & Cooling make it our mission to restore cool comfort in your home refuge from the heat at the most competitive price rates possible with online deals and financing options.
Diagnostic Service Call
Not Sure What Your System Needs?
If you're unsure whether you should put money toward repairing your cooling system or if you should replace it altogether, schedule a Diagnostic Service Call with Five Star Heating & Cooling. We'll inspect your system, find the issue, and discuss with you the best options.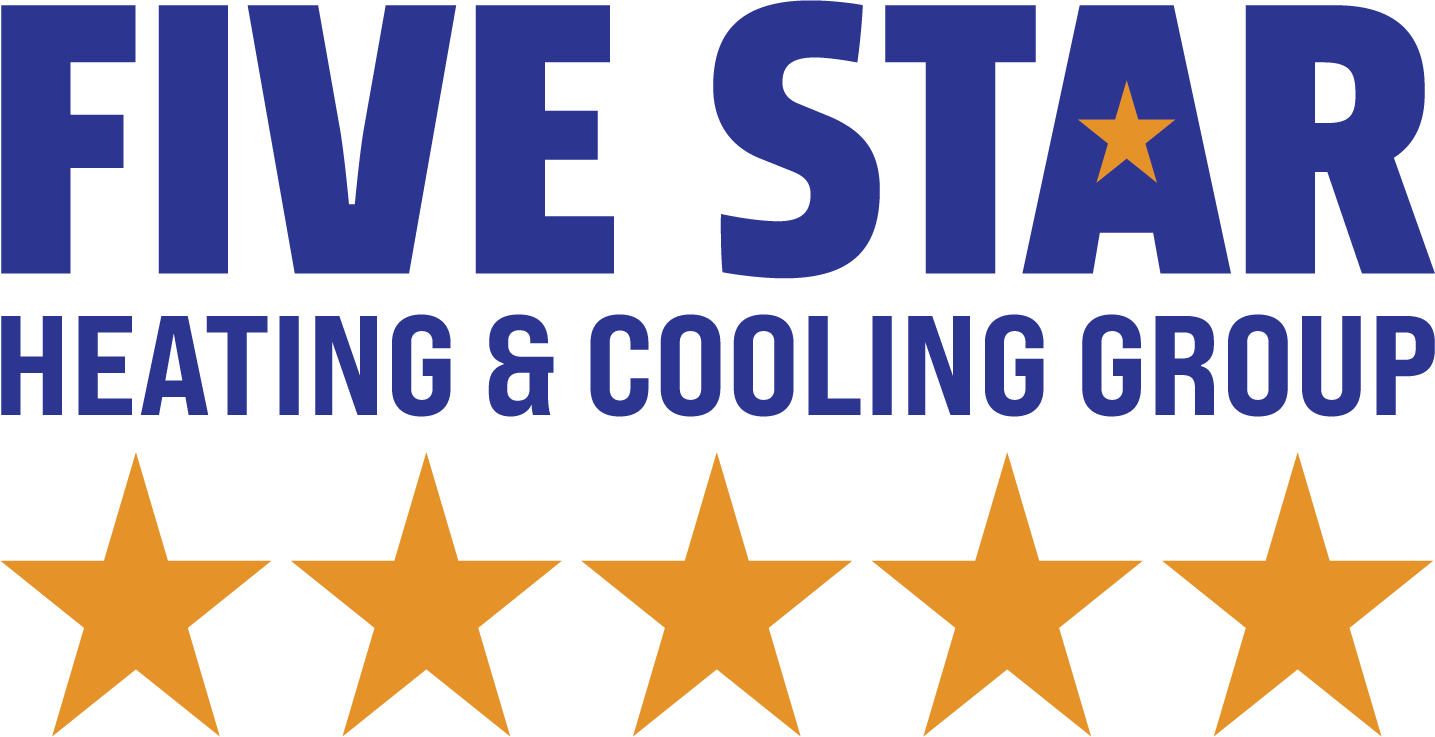 $49 Diagnostic Service Call
SAVE $50 | Regularly $99
Air Conditioner Repair Services in Columbus, OH
A/C Repair You Can Trust.
In our many years of experience, most A/C breakdowns can be fixed fairly quickly with inexpensive parts. After you contact us, we send out a technician promptly to diagnose the problem. From there, he or she will discuss your different options with you and (pending your decision) perform the needed AC repairs on-site, same day. We utilize the highest quality products, using the latest technology, keeping a wide variety of the most common AC parts and components stocked in our service vehicles.
No matter what type of issue your system is experiencing, we can repair your unit and have it back online, running like new and cooling your home in no time. We strive to make the entire process as painless as possible — a fast, affordable, and positive experience you won't think twice about telling your friends and family should they ever need a good local A/C repair person nearby.
Having said that, below we list a few things you can check on to ensure it's not a problem you can handle on your own:
Check ALL your switches.
Make sure the AC unit has power.
Make sure your thermostat's batteries aren't dead.
Make sure your air filter isn't obstructed and needs changed.
Check your circuit breaker or fuse box to make sure they weren't tripped.
A/C Repair & A/C Replacement
Should You Repair or Replace Your A/C?
All homeowners find themselves asking this question eventually. However, the answer will vary for each home and set of circumstances. The following suggestions are based on our years of experience. If the system is less than 10 years old, it is typically worth repairing, especially if the cost of the repair is reasonable. However, if you have invested in constant repairs over the years – especially on a machine that is 10-15 years old or older, it's likely ineffective. Don't throw away hard-earned cash on an A/C that will likely give out soon. It makes more sense to invest in a new, energy-efficient cooling system that gives you the peace of mind you need for the next several years of heat.
YOU SHOULD REPAIR YOUR A/C IF:
The repair is relatively cheap and simple.
This is your first need for repair
The unit is under 10-15 years of age
YOU SHOULD REPLACE YOUR A/C IF:
The cost of repair is too high
A long history of repairs
Unit is over 15 years of age
4 Common Air Conditioner Repairs
We hope you and your family are staying cool in your relaxing homes this summer. We at Five Star Heating & Cooling highlight 4 common air conditioner repairs we make throughout the summer season: 
No Power to Air Conditioner
This is the most obvious problem to diagnose. This could be due to faulty wiring, a tripped breaker, or an overheated AC that has shut itself off. A Five Star technician can fix the wiring, reset the circuit breaker, and make sure nothing is blocking airflow to the outdoor unit.
Refrigerant Leak
High pitched hissing sounds or pools of liquid are sure signs of refrigerant leakage. A Five Star technician will not only recharge the A/C system but also replace tubing to prevent the leak from continuing.
Worn Out Fan Belt
Any squealing sounds are a cause for concern since it could indicate the fan belt is wearing out. If the belt snaps before a professional can replace it, the repair could end up being far more expensive.
Clogged Condensate Drains
Vegetation, dirt, and other debris can clog the condensate drain over time, potentially leading to water damage. Our service technicians can flush the system and apply a treatment to help prevent future clogs.
Financing Options
Fast & Simple HVAC Financing
If you're looking some financial assistance in upgrading your home's HVAC system or covering the cost of repairs, we encourage you to check out our financing options. We at Five Star Heating & Cooling have worked for years with local financial institutions to assist our customers. Learn more about our financing options today!
When we arrive at your home for a service call, you can rest assured knowing our technicians arrive on time (and call you with an ETA), in one of our state-of-the-art service vehicles. We keep our service vehicles stocked with the latest HVAC tools and technology. We carry replacement parts, such as heat exchanges, pilot light, fuses, control boards, air filters, valves, and more.