Quality HVAC Services in Galena, OH
We Proudly Service Galena, OH
Our team at Five Star Heating & Cooling is happy to serve the residents of Galena, OH with the best local Heating, Cooling, and Indoor Air Quality solutions at the most competitive price rates in the market. We are a preferred local HVAC contractor of choice in the Franklin County and Central Ohio area for heating and cooling services.
Why should you choose Five Star Heating & Cooling? We believe in quality services at affordable rates. We've received thousands of Five Star Reviews from Central Ohio homeowners about our stellar performance. We offer special online deals and financing options for our customers. We believe in hard work and discipline. Experience the Five Star Difference today!
Schedule Now
Experience the Five Star Difference 
Getting to Know
Galena, OH
Settled in Delaware County, Ohio, the village of Galena has a population of around 653 people. Galena was at first named Zoar, and the village was given its current name in 1816. Later, in 1834, the Galena post office was established. With an estimated area of 1.7 square miles, Galena is a frequent stopping (or starting) point for hikers traversing Ohio to Erie Trail, which runs through the village along the former railroad trail and passes Miller Park on a bridge that goes over the Little Walnut Creek.
The village's downtown area, equipped with an ambient town square with local shops and restaurants, sits a mere quarter-mile off of the trail. In addition to the OET, a second paved trail in Galena is Kane's Crossing trail, which has a beautiful view from the bridge above the Big Walnut Creek. The new developments being constructed in Galena include easy walking access to the system of trails. For cyclists, Galena is also located on two major U.S. bike routes.
Quality HVAC Solutions for
Galena, OH

 Residents
We are your local, family-owned and operated HVAC company, and we can repair central heating and cooling systems around the clock here in Galena, OH. Day in and day out, our HVAC service vehicles arrive as scheduled, calling ahead to let you know we're on our way; our vehicles stay fully furnished with the latest HVAC equipment and technology. We carry a wide range of HVAC system filters, switches, fuses, HEPA filters, and more.
So if you're asking questions like "why is my A/C blowing warm air?" or "why is my furnace not turning on?" or "why isn't my heat pump working properly?" or "what's wrong with my HVAC system?" or "who's the best local HVAC company near me?" or any other questions related to an HVAC system, trust the experts at Five Star Heating & Cooling. We would be more than happy to come to your home promptly and get you back to breathing easy in superior comfort with peace of mind. Experience the Five Star Difference Today!
You can call us today at (614) 490-7550, or for your added convenience, you can schedule an appointment online!
Five Star Heating & Cooling Reviews in
Galena, OH
Local Reviews
for Galena, OH
Five Star Heating & Cooling Group
Rated
5.0
out of 5 stars based on
1
customer reviews
Powered by Nearby Now
---
Superior Staff - Quality Work.
Mark

-

Galena

,

OH



Review of Five Star Heating & Cooling Group
All contact with staff and crew installing our new furnace was professional, courteous and informative. Can't say enough about the crew regarding installation. They leave to get a 0.69 part in the evening to finish the job. It's rare to find that attention to detail these days. Friends we found that used Pickerington all had the same positive experience. We can only reinforce the same opinion. I'll be calling Pickerington in the Spring to update our AC unit.
---
Josh A.
158475
Near
Red Bank Rd,

Galena

,

OH

43021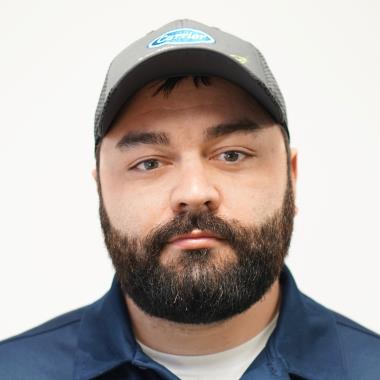 Mark P.
158304
Near
Summerwood Crossing,

Galena

,

OH

43021
Noah B.
157157
Near
Chimera Loop,

Galena

,

OH

43021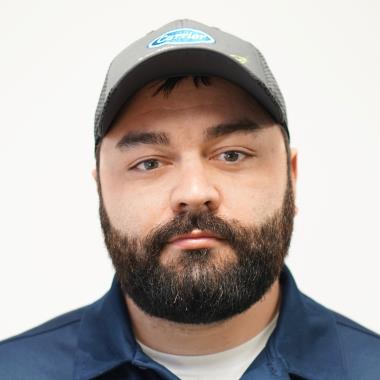 Mark P.
Replaced motor. No issues found. System operational on departure.
Near
Ivy Ridge Pl,

Galena

,

OH

43021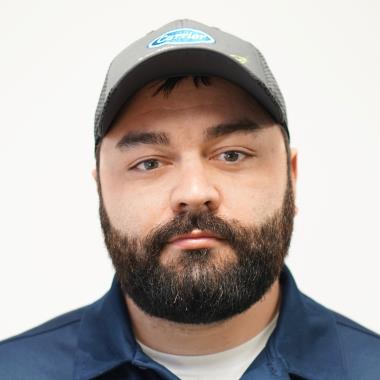 Mark P.
Replaced board that carrier tech support recommended replacing. Control only lets I select 5ton drives. I called carrier tech support and carrier tech support thought it may be the control. Tech tried to tell carrier tech support that we replaced the blower in the summer and says it's a 1HP motor. Air handler only calls for a 1/2HP motor. Carrier tech support checking on p.o. On motor to see if correct motor was installed. Waiting in call back. system not operational no charge for visit.
Near
Gorsuch Rd,

Galena

,

OH

43021
Adam N.
I completed safety check and fall tune up on a carrier gas furnace Checked stages 1 and 2 on furnace by jumping w and w2 at the control board, amp draw is reading high on the inducer when stage 2 comes on. Bearings are also making noises (a sign the inducer is starting to fail) Also found ignitor ohms reading high, explained to homeowner when the ohms of resistance measure high the ignitor will start to crack and may possibly fail. Gave homeowner options to replace ignitor and inducer, customer would like to hold off on having parts replaced.
Near
Lake of the Woods Point,

Galena

,

OH

43021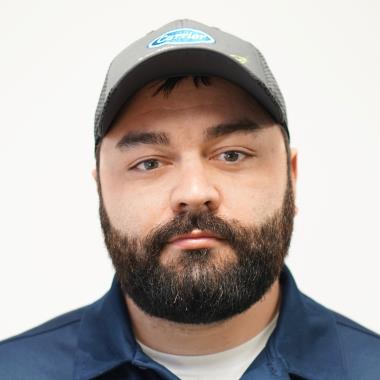 Mark P.
I completed a diagnostic. Fan coil error on thermostat. Talked with carrier tech support and recommended replacement of control board. Office to source parts and schedule repair. No charge to customer because there was no repair done and diagnostic with carrier tech support made system go into hard lockout and customer has no heat now until board is replaced.
Near
Ivy Ridge Pl,

Galena

,

OH

43021