Cooling Services in Columbus, OH
Midwest summers can get scorching hot here in Ohio. We urge homeowners to make sure their cooling system is prepared to protect their families from the heat. Our wide-range of cooling services available for your Central Ohio air conditioner or heat pump will keep you cool all summer long.
If your A/C is outdated and needs replacement, or if you need some sort of repair or maintenance — rest assured. Our friendly team of technicians here at Five Star Heating & Cooling Group offer the full spectrum of cooling services with everything from emergency A/C repairs, A/C installations, and seasonal maintenance at the most competitive pricing rates in the local market with online deals and financing options.
Air Conditioner
Repair
We can repair any type of A/C, no matter the make, model, or age. If your cooling system is non-functioning or showing signs of repair, you can rely on our Five Star repair services.
Air Conditioner
Maintenance
Get your cooling system ready for summer with an A/C Tune-Up! Regular maintenance has many benefits for your cooling system. Learn more about our service maintenance agreement today.
Air Conditioner
Installation
We can install a high-quality, efficient cooling system from a top-HVAC manufacturer in your home. We have a selection for all budgets, home sizes, and existing HVAC systems.
3 Cooling Efficiency Tips
We hope you stay cool in your relaxing homes this summer. Equally as important as comfort, make sure your cooling system is running as efficiently as it can. Here are a few cooling efficiency tips: 
Use Thermostat Properly
The less of a difference between the indoor and outdoor temperatures, the lower your overall cooling costs will be. We recommend a programmable thermostat upgrade for total temperature control.
Seal Your Windows
Keep hot air outside from leaking inside by sealing cracks and openings in your home, utilizing caulk and weather stripping while keeping your home's insulation up to par. This will also keep the cool air from leaking outside.
Seasonal Maintenance
Keep your home cooling system running efficiently for years to come by scheduling regular maintenance at least once a year. This will curb monthly costs and prolong your system's lifespan.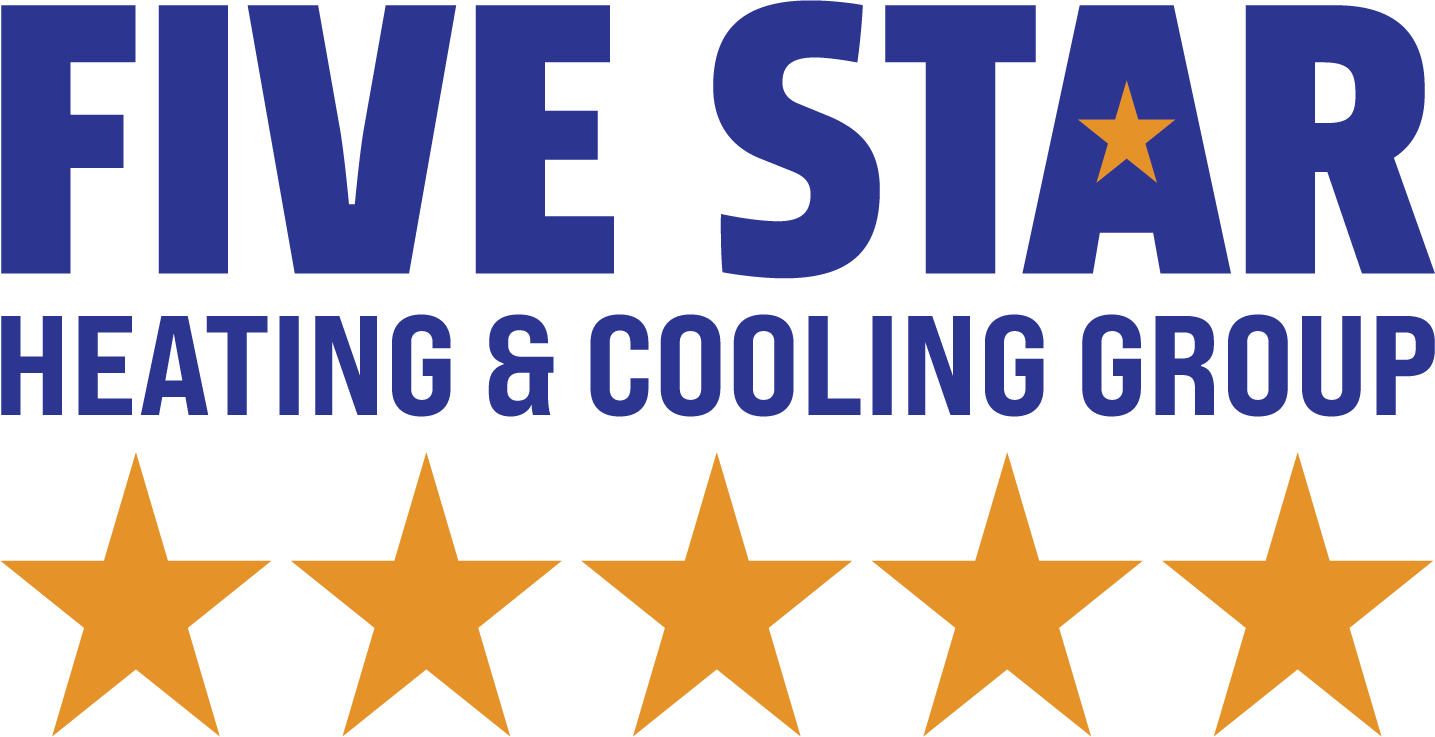 $89 Diagnostic Service Call
SAVE $50 | Regularly $129
Diagnostic Service Call
Not Sure What Your System Needs?
If you're unsure whether you should put money toward repairing your cooling system or if you should replace it altogether, schedule a Diagnostic Service Call with Five Star Heating & Cooling Group. We'll inspect your system, find the issue, and discuss with you the best options.
A/C Maintenance in Columbus, OH
Protect Your Investment with
Seasonal Maintenance
Your air conditioner was not a cheap purchase by any means. It's time to protect that investment with regular cooling maintenance services performed by an HVAC professional. At Five Star, we offer a Service Maintenance Agreement (SMA) so you don't have to remember to schedule maintenance appointments.
Cooling System Installation in Columbus, OH
Upgrade Your Cooling System
The experts on our staff are experienced in installing many different types of cooling systems, including air conditioners, air handlers, heat pumps, and more. Our Install Team will come out and replace your cooling system if it's old or has extensive issues or damage. We'll dispose of your old equipment in an environmentally friendly manner. We'll discuss your home's needs and help you to decide which type of cooling system is best for your specific situation. We only offer top-of-the-line products from reputable manufacturers for installation. We have products for all budgets, and we offer HVAC financing and online deals!
We'll help you choose the best cooling system for your home by discussing several factors with you. These include:
The size of your home
The number of A/C units you have or want
Whether you've been satisfied with your current cooling system
How often you turn on the A/C
How cool you like to keep your home
Whether saving energy is a priority for you or not
Emergency HVAC Services in Columbus, OH
Need Emergency Services?
We don't stop when your HVAC system does. As part of our commitment to customer satisfaction, we make ourselves available after-hours, on weekends, and on holidays for emergency HVAC repairs. 
Financing Options
Fast & Simple HVAC Financing
If you're looking some financial assistance in upgrading your home's HVAC system or covering the cost of repairs, we encourage you to check out our financing options. We at Five Star Heating & Cooling have worked for years with local financial institutions to assist our customers. Learn more about our financing options today!
When we arrive at your home for a service call, you can rest assured knowing our technicians arrive on time (and call you with an ETA), in one of our state-of-the-art service vehicles. We keep our service vehicles stocked with the latest HVAC tools and technology. We carry replacement parts, such as heat exchanges, pilot light, fuses, control boards, air filters, valves, and more.