UV Light Services

 in Columbus, OH
For the longest time, the only thing residents could do to improve their Indoor Air Quality was through ventilation, air filtration, and humidity control.  However, one day someone turned on the light — the UV Light that is.
If you're looking to improve your indoor air quality with UV Light air purification systems such as the Reme Halo, the experts at Five Star Heating & Cooling would be happy to install a setup that works with your current HVAC system. Schedule UV Light services today!
Benefits of the UV Lights
Having Ultra Violet Lights installed within HVAC systems gave hospitals and later homeowners newfound protection in the struggle against these ultra-hazardous organic airborne particles. For people who are vulnerable to allergens and other organic particles, UV lamps are very effective because they kill these organisms as they pass underneath them. Although they were really only used in hospitals and labs in the early days, we sell and install a whole line of residential UV Lights at competitive rates to keep your home's air free of germs, bacteria, and viruses.
Eliminates Odors
Some airborne contaminants make us pinch our nose; however, some are extremely hazardous. Recent studies show that our indoor air harbors invisible odor contaminates that are two to five times higher than the air outdoors. A major benefit of using a UV light for HVAC systems is the elimination of VOCs from your ventilation system and thus removing them from your breathing space.
Effectiveness
Of all the ways to improve indoor air quality, UV light appears to the most economical and effective. Depending on the UV placement, strength, and length of exposure, UV light in an HVAC system can kill up to 90% of microorganisms living within the coils and air ducts. Studies have shown that UV light is the most effective way to prevent disease and control infection.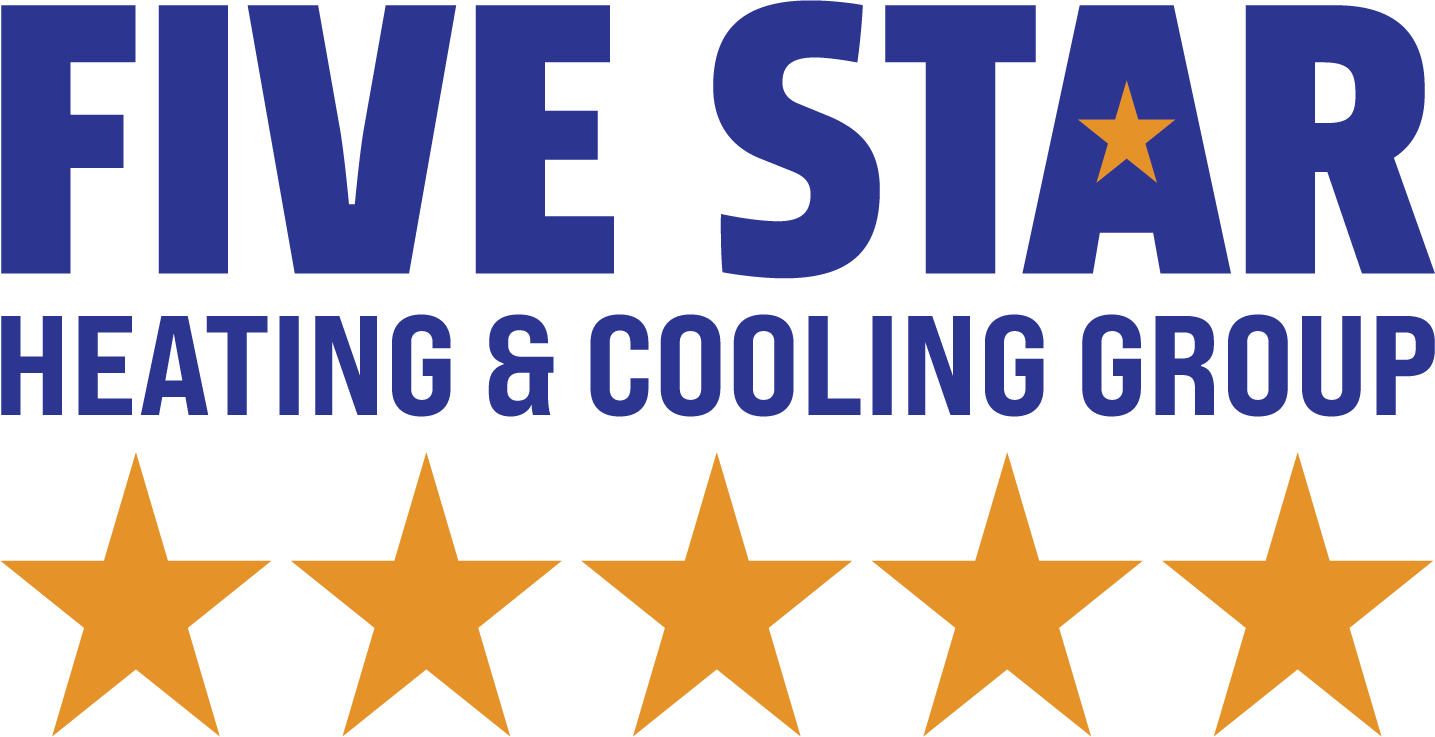 $399 Blue Tube UV Germicidal Light System + Installation
Save $100 | Regularly $499
Blue Tube UV Light System Installation
UV lights work with your existing HVAC system to kill nasty airborne contaminants before your family breathes them in. Get ready to breathe easier – claim this healthy offer today!
Five Star Heating & Cooling Presents:
A Homeowner's Guide to UV Lights
When it comes to residential HVAC systems, Blue-Tube UV by Freshaire UV is the single most popular germicidal UV light product available on the market. We also carry the Reme Halo by RGF, which is also energy-efficient, high-quality and provides similar effects:
The HALO-LED™ is the industry's first LED in-duct, whole-home air purification system that is both mercury-free and zero ozone compliant. The HALO-LED™ proactively treats every cubic inch of air-conditioned space, reducing airborne and surface contaminants and pollutants through bi-polar ionization and revolutionary, patent-pending, REME-LED™ technology.
Freshaire's Blue-Tube UV is the single most popular germicidal UV light product for HVAC systems in the world. Home owners breathe easy knowing that the air their family breathes is protected by this proven technology. Blue-Tube UV is the simple, safe, and effective way to keep your air system clean and improve indoor air quality.

Indoor Air Quality Services in Columbus, OH
4 ways to Improve Your Indoor Air
"No Smoking Zone"
Cigarette smoke indoors can linger for a long time, causing harm to all who breathe the air. Not to mention the smell, and stained walls and furniture. We recommend designating a smoking area outdoors only.
Use Proper Ventilation
Kitchens and bathrooms especially need proper ventilation. Gas stoves are known to release dangerous gases such as nitrogen dioxide and carbon monoxide. Electric burners and stoves are no exception. 
Vacuum Regularly
Carpets and rugs act somewhat like a filter by capturing tiny particles like dust and dirt and other impurities such as dander and things brought into the home from the outside. Because they tend to trap all these particles in their fibers, vacuuming once a week will improve the indoor air.
Preventative Maintenance
Our certified technicians perform an extensive list of procedures that include cleanings and examinations; they carefully analyze your HVAC system and conduct a list of system checks and inspections; they analyze the condition of your air ducts and check your system's air filters and look for any other area that merits attention.
Financing Options
Fast & Simple HVAC Financing
If you're looking some financial assistance in upgrading your home's HVAC system or covering the cost of repairs, we encourage you to check out our financing options. We at Five Star Heating & Cooling have worked for years with local financial institutions to assist our customers. Learn more about our financing options today!
When we arrive at your home for a service call, you can rest assured knowing our technicians arrive on time (and call you with an ETA), in one of our state-of-the-art service vehicles. We keep our service vehicles stocked with the latest HVAC tools and technology. We carry replacement parts, such as heat exchanges, pilot light, fuses, control boards, air filters, valves, and more.