The HVAC Experts in Reynoldsburg, OH
Free Diagnostic Service Call
Reynoldsburg Heating, Cooling & Air Quality Services
Five Star Furnace & AC Repair is the top-ranked HVAC contractor for Heating, Cooling, and Indoor Air Quality repair, maintenance, installation and replacement in Columbus, OH, and surrounding areas. We aim to provide a Five Star Experience to every homeowner across the Greater Columbus Area. We let our results speak for themselves in our countless reviews and near-flawless ratings, so trust the experts at Five Star today.
Why We Love Being the HVAC Experts in Reynoldsburg, Ohio
Five Star Reynoldsburg Furnace & AC Repair cherish this wonderful Franklin County community and its commitment to business growth and education. This suburb of Ohio's capital offers all the attractions, amenities, and conveniences of a major city but maintains the charm of a smaller town. Reynoldsburg became a city officially in 1954. Reynoldsburg is home to Legoland, Discovery Center Columbus, and the Ohio Railway Museum. There are all sorts of things to do here.
Your home comfort team at Five Star Reynoldsburg Furnace & AC Repair takes great pride in serving you and being your local HVAC experts in Reynoldsburg and surrounding areas for any sort of home heating, cooling, or air quality concern, whether it be an AC repair, air conditioner installation, furnace install, or the replacement of all your HVAC equipment. No job is too big or small for us and our reputation is backed by a customer satisfaction guarantee you can take to the bank.
Every day of the year, we serve Reynoldsburg and surrounding Central Ohio communities with any type of home Heating, Ventilation, and Air Conditioning needs. We perform fast and efficient furnace repair, heating system repair, air conditioner repair, HVAC replacement, furnace installation, and air conditioner installation.
Why Choose
Five Star Reynoldsburg Furnace & AC Repair

 for Your Heating, Cooling & Indoor Air Quality Services?

We at Five Star Reynoldsburg Furnace & AC Repair aim to offer hard-working homeowners throughout the Greater Columbus area the absolute highest quality HVAC systems and services at the absolute most competitive pricing rates in the local market and throughout the Greater Central Ohio area. Consistent with our Five Star reputation, our customers give us superior ratings and positive reviews across the board. And if there's ever an issue, which seldom happens, we make things right. Although HVAC stands for Heating, Ventilation and Air Conditioning, we also help homeowners all around with Indoor Air Quality to offer advanced heating and air services.

If you have an air conditioner or furnace that's acting up or giving you problems, we offer all sorts of HVAC services 365 days a year. This includes air conditioner services, heater, and heat pump services, furnace services, and much more. We are open and available 365 days a year with extended hours of customer support. Our policy across the board is that we guarantee customer satisfaction on each and every job we do.
Reynoldsburg Heating Services
We have expert-level experience with all types of gas furnaces, electric furnaces, heating units, heat pumps, heaters, and more. Our friendly technicians are all fully insured employees of our family of companies who are local. If you check our list of reviews, ratings, and references, you'll see why more and more Reynoldsburg area residents and Central Ohio area residents, in general, are turning to the heating and cooling company that guarantees customer satisfaction and leverages the most value a homeowner can get without all the hassle associated with home heating equipment.
Our list of heating services include:
Residential Cooling Services in Reynoldsburg, OH
If there's one thing we've learned in this industry during the summertime, it's that homeowners count on their AC equipment to rest and relax when the weather is muggy and hot. With air conditioning being such a home staple, homeowners aren't happy when their air conditioners develop problems that compromise their cool air. Realizing the importance of residential air conditioning equipment, we at Five Star Reynoldsburg Furnace & AC Repair offer homeowners a wide selection of home cooling services. We offer Air Conditioner Repair, A/C installation and replacement and AC services that guarantee your air conditioner runs properly for as long as possible.
Residential Indoor Air Quality Products & Services in East Columbus
With awareness increasing in homes regarding health, more and more studies are demonstrating the various ways IAQ affects everyone's well-being and overall health. Because of this, more and more homeowners are beginning to understand why bad air quality is a matter that should be taken seriously.
If you have an air quality problem in your Central Ohio home, or would like to find out more, give Five Star Reynoldsburg Furnace & AC Repair a call today. We can come over and perform a thorough home air quality test in minutes at a low cost to make sure you have clean air in your home and give you peace of mind. If we find any sort of problem or impurity, we can also offer you a wide selection of high-quality indoor air quality products and solutions for all types of homes and situations, including humidification systems, dehumidifiers, air purifiers, media air cleaners, UV Lights, smart thermostats, wifi thermostats and more.
Signs of Poor Indoor Air Quality Include:
Unpleasant Odors
Hot and Cold Spots
Dust Buildup
Cold Symptoms That Don't Go Away
Mold & Mildew
Expert Thermostat Services in Reynoldsburg, OH
At Five Star Reynoldsburg Furnace & AC Repair, we make the process of updating or replacing a thermostat simple and affordable. We offer and install a comprehensive selection of smart thermostats and wifi thermostats in one quick visit to your home. Some of our popular brands include the Ecobee Thermostat, Honeywell Thermostat and Nest Thermostat. These smart devices are priced low and, as we've noted, they actually pay for themselves quickly with energy savings and added convenience. Part of this added convenience is being able to control your thermostat from any smartphone or device and their smart home capabilities.
Our smart thermostats are user friendly and great for helping you manage your indoor comfort levels while also monitoring indoor air quality and humidity levels. If you have an old thermostat, or a thermostat that's not accessible to your smart devices, getting one of these thermostat upgrades is a smart investment you'll thank yourself for making.
Our Wi-Fi Thermostat Installation Deal Includes:
Thermostat itself, installation, set-up
Education from a trained expert on how to use
Wi-Fi enabled to allow for remote access
Free app for Android and Apple devices
Universal compatibility works with any system
Five year parts warranty
One year labor warranty
and more!
We're the Top-Choice for Humidifier Services in East Columbus, OH
When the weather gets cold here in Ohio, the air gets extremely dry. It becomes so dry, in fact, that it isn't good for our health as well as our homes themselves. When this happens, the dry air can cause damage to the woodwork in the home, causing static electricity that's hard on electronics. To make matters worse, when the air is dry like this, it doesn't hold heat the best, making home heating equipment have to work harder to provide the same level of comfort.
Conversely, when a home has an adequate level of humidity during the winter, it holds the heat better and saves on heating costs throughout the season. Realizing this, it's easy to see why so many homeowners decided to install whole-house humidifiers. If you have to choose between air purifier vs humidifier, you'll see humidifiers are excellent for the wintertime. There is a long list of humidifier benefits, including optimal health, better rest, superior comfort and lower heating costs. If you're looking for the best humidifier, how to clean a humidifier, or have questions regarding Aprilaire humidifier, give us a call!
Check out our Whole-Home Humidifier Installation Deal:
Includes humidity control
Five-year factory warranty on all parts with a one-year warranty on all labor
Only good for homes up to 4,000 square feet
Homes larger than 4,000 square feet will have an additional charge
Offer good for only forced-air systems only
Dehumidifier Services in Reynoldsburg, OH
There are a wide range of benefits of having a dehumidifier. One of them is that it helps your air conditioner do its job better. Five Star Reynoldsburg has a whole line of dehumidifiers that include the Aprilaire dehumidifier. Aprilaire is one of the best humidifiers on the market. They're great for energy efficiency because they have low energy consumption rates. Aprilaire dehumidifiers are one of the few whole house dehumidifiers on the market with a good reputation as a product that also has the gold standard Energy-Star rating. Aprilaire humidifiers are also known for being extremely quiet dehumidifiers that run best in conjunction with your existing HVAC equipment. Nonetheless, they do make Aprilaire dehumidifiers that operate separately if you need a dehumidifier for basement of your house. Aprilaire is a very quiet dehumidifier. Additionally, we also have dehumidifier air purifier combos that are popular.
Whole-House Air Cleaners & Media Air Filters Services in Columbus, OH
If you own a home and you're looking to improve your indoor air quality, you should consider some of Five Star's air purification products. One of our top selling and most popular air purifiers is our media air filter. This single IAQ product is effective, affordable and easy to install. Media filters are great alternatives to the standard one-inch air filter that's typically used in most HVAC systems. Creating and sustaining healthy indoor air quality is a very important thing homeowners need to be mindful of for a wide range of reasons. Nevertheless, unfortunately, this is something that gets overlooked or neglected. In general, most homeowners rely strictly on the standard one-inch air filter that comes with their HVAC system. These filters are only intended to keep our heating and cooling equipment clean and that's about all. Because of this, the standard filter doesn't do anything to improve the air quality in our homes.
Our Whole-House Air Cleaner Deal includes the following:
Up to 85% more effective than regular air filters
Cleans the air in all the various rooms throughout your residence
Meets American Lung Association guidelines
Lasts up to four times longer than the usual one-inch furnace filter. Needs changed around every 6 to 12 months unlike the standard monthly or quarterly replacement filters
Five Star Is the Top-Choice for iWave-R Air Purifier Services in Reynoldsburg, OH
The iWave-R is an effective air cleaner and popular HVAC product homeowners are enjoying throughout Ohio. This relatively small and very quiet device is installed in an HVAC unit and works similar to how nature works to clean the air in your home and keep it clean. It is successful in removing viruses, mold, pathogens, bacteria and other allergens as they pass through the iWave-R's ion field. The iWave-R effectively neutralizes anything and everything that passes through your air ducts. This also includes things that cause odors and smoke. Overall, this IAQ product is affordable, effective and easy to install. It's great because it runs smoothly and performs quietly, without creating any harmful byproducts such as ozone gas. Ultimately, one of the biggest perks is that this product never needs any upkeep or maintenance.
Check out our iWave-R Installation Deal:
Easy to install into residential AC units
Self-cleaning design
No maintenance required
Universal Voltage Input – 24 VAC to 260 VAC
Reduces allergens, smoke, odors, static electricity, and airborne particles
Kills mold, viruses, and bacteria
No replacement parts are ever required
Why is Five Star Reynoldsburg the Top-Choice for UV Light Services?
Have you ever considered how certain types of lights can clean the air in your home? Ultraviolet light is especially effective. When UV light systems first came out, they were only used in medical facilities, hospitals and laboratories. However, they are so effective at sterilizing the air in a building that a whole line of Ultra Violet lights have emerged to offer homeowners the same benefits. UV Lights are used in conjunction with HVAC equipment. The UV Light sanitizer is amazing for UV light disinfection of a residential air supply. UV Lamps kill mold, bacteria, mildew, pathogens and viruses in the air supply. They are great for indoor air quality!
Check out our Blue Tube UV Light Installation Deal:
Whole-House UV Germicidal Light Filtration System Installation
18 inch field control UV Light for existing HVAC unit
Columbus, Ohio HVAC Deals
As part of our commitment to customer satisfaction, we believe you shouldn't have to break the bank on unexpected HVAC repair or replacement costs. Because of this, we offer special online deals and financing options that our competitors can't beat. We have deals for every situation you may need, from a diagnostic service call to a humidifier installation. Claim a deal today – these offers won't last forever!
$0 Instant Online Estimate
$69 Furnace Tune-Up + Safety Check
Whole-Home Protect Membership
10% Off Service Call
Residential Furnace & Air Conditioner Repair Services in Reynoldsburg, OH
Owning an A/C unit that runs throughout the summer months gives us a cool place in which we can rest and relax during the hot months. Owning a good heating system or furnace is essential for not only comfort but also for safety during the coldest times. All is good and well while these HVAC units are working as they should, providing us cool air and heat when we need it. But what do we do when our comfort equipment takes a turn for the worse?
If you live in Central Ohio and you're having a furnace problem or some sort of AC problem, you need a company you can turn to, a company you can trust, to get your comfort equipment back up online in a short period of time without charging you an arm and a leg. Five Star Reynoldsburg Furnace & AC Repair is that company. Call today!
$69 Furnace Tune-Up + Safety Check
Save $60 | Regular $149
Residential Furnace Repair & Heating System Repair in Reynoldsburg, OH
Five Star Reynoldsburg Furnace & AC Repair is your trusted local furnace and heating system repair company you can call on every day of the year. We are a company you can trust to do the job right the first time, and we guarantee all of our work. Of all the various types of home heating equipment homeowners use today, we at Five Star Reynoldsburg Furnace & AC Repair work on all types. Because your furnace doesn't only work from 9 a.m. to 5 p.m., neither do we. We offer extended hours of customer support to assist homeowners with busy schedules or lifestyles that are hectic.
As part of our Furnace diagnostic service call, we:
Assess the entire heating system
Check various components
Run furnace diagnostics
Use volt meter and temperature probes as needed
Locate what's not working within manufacturer's specifications
Residential Air Conditioner Repair & Cooling System Repair in Columbus, OH
If you're looking for "air conditioning repair near me" your friends at Five Star Reynoldsburg Furnace & AC Repair have a 24-hour air conditioning repair service 365 days a year. It doesn't matter if your A/C breaks down during a holiday; we have professionals available every single day of the year. Because your air conditioner doesn't merely run from 8 to 4, neither do we. We offer extended hours of customer support for those with busy schedules and hectic lifestyles. Our air conditioner repair experts are NATE-certified and we carry the maximum insurance. Furthermore, your satisfaction as our customer is always guaranteed above all else.
As part of our A/C diagnostic service call, we:
Assess the entire AC unit
Check various components
Run air conditioner diagnostics
Use a volt meter and temperature probes as needed
Locate what's not working within the manufacturer's specifications
We Offer Simple HVAC Financing
If you're looking for some financial assistance in upgrading your home's HVAC system or need time to cover the cost of repairs, we encourage you to check out our financing options. We at Five Star Heating & Cooling have worked with local financial institutions to assist our customers for years. Learn more about our financing options today!
We Service All HVAC Brands
Furnace Maintenance & AC Tune-Ups in East Columbus, OH
Homeowners can decrease the risk of an A/C and Furnace Breakdown up to 95 percent by regularly maintaining their systems. Moreover, homeowners can lower their home's energy usage and monthly utilities as much as 30 percent just by taking advantage of preventative seasonal maintenance alone, including annual Tune-Up, Check-Out, and Safety Checks on both systems annually. Keeping up with your home's heating and cooling maintenance will make your HVAC live a longer life, thus saving homeowners money in the long run.
Five Star Reynoldsburg provides seasonal maintenance on all brands of furnaces and air conditioners at budget-friendly prices. Additionally, Five Star Reynoldsburg provides special financing on top-rated and brand name systems, which will bring your overall costs down even lower. If you are a homeowner who is trying to get the most out of their home heating and cooling investment, there is no replacement for having this service on both systems done at least once a year.
Residential Furnace Maintenance & Heating System in Reynoldsburg, OH
Furnace maintenance is an extremely important service homeowners should take advantage of every year because it comes with a furnace tune-up and a furnace safety check. Having this service performed every year guarantees your furnace will run well for as long as possible while performing the way it was meant to run. It also enables us to identify potential problems that could arise during home heating season.
As part of our Furnace Tune-Up + Safety Check, we:
Clean and adjust ignition/pilot assembly
Clean indoor unit and fan's blower motor
Make sure there's proper and adequate ventilation
Cleaning and adjusting main gas burners on furnace
Examining, tightening and adjusting electrical fittings
Calibrating the furnace's controls for maximum efficiency
Test safety controls, switches, and motors to confirm proper function
Measuring electrical draw on motors to confirm they are within safe operating ranges
Residential Air Conditioner Maintenance
At Five Star Reynoldsburg Furnace & AC Repair, our maintenance services are of the highest value at the lowest prices. Our company is always looking to cut costs to our customers while at the same time offering more value. In general, AC maintenance is something far too many homeowners forget to have done until it's too late. Without regular AC maintenance, homeowners usually end up paying for it in the long run. Poor maintenance can lead to premature replacement or repairs.
As part of our A/C Tune-Up + Check Out, we:
Check A/C Air Filter and replace if needed.
Recharge refrigerant, also known as coolant
Check and lubricate blower and a/c condenser fans
Clean a/c evaporator and condenser coils.
Check and clean the a/c drain line and drain pan.
Check the thermostat and test for proper operation.
Inspect electrical components, controls and all wiring.
Inspect and clean all air registers and check air flow and ductwork.
HVAC Installation You Can Trust
When you need to replace an HVAC system, you need an HVAC expert. Five Star Heating & Cooling offers full HVAC system replacement and HVAC installation at the most competitive prices in Greater Columbus and surrounding areas. We install all the top-quality brands of HVAC equipment, and we offer free in-home consultations and free estimates. All of our work is backed by a 100% customer satisfaction guarantee. We proudly carry equipment from top names such as Amana®, Goodman®, Lennox®, and much more.
$0 Instant Online Estimate
Get a free quote today!
Furnace Installation & AC Installation Services in East Columbus, OH
If you have an older or outdated furnace or air conditioning system, you might want to give some thought before dumping money into that old equipment. Eventually, the time finally comes when you're faced with what can seem like a difficult decision: Should I keep spending money on an HVAC system that's outdated or inefficient and continue making heating or cooling repairs, or should I replace that equipment now and get it over with.
If your home heating or cooling costs have been going up over the past few years, often the choice is far easier than homeowners think. HVAC systems are built to last. But they aren't made to last forever and often homeowners end up saving money every month replacing an older system instead of making repairs to one that's going to need to be replaced sooner or later.
Whatever decision you make, Five Star Reynoldsburg Furnace & AC Repair is committed to helping you honestly, without any strings attached. We are here to guide you through the furnace and A/C replacement and installation process and give you the most positive buying experience possible. Our aim is to make the entire HVAC replacement process a positive experience you tell your friend, family and neighbors about!
Residential Furnace Installation & Heating System Replacement in Reynoldsburg, OH
Newer furnaces have a long list of expensive HVAC components that are made to last a long time. The furnace itself has an impact on your overall comfort and budget for years to come, in addition to the value of your home. If you are looking to have a new heating unit or heating system installed in your Greater Columbus, Ohio area home, it's essential you find a NATE-certified HVAC company that's fully insured and preferably local.
Residential Air Conditioner Installation & Cooling System Replacement in Reynoldsburg, OH
Five Star Reynoldsburg Furnace & AC Repair is your trusted local air conditioner installation and A/C replacement company in the Greater Columbus Ohio area. As a Five Star Rated HVAC company, we sincerely care about your indoor comfort and air. We strive to maintain competitive pricing with a customer satisfaction guarantee that we stand behind. Our team of air conditioning install technicians are among the best in the industry, and best of all they're all local. Our AC technicians are all fully insured NATE-certified employees of our company who are drug tested and screened. They are committed to customer service and excellence in workmanship.
Tips & Tricks for Ohio Homeowners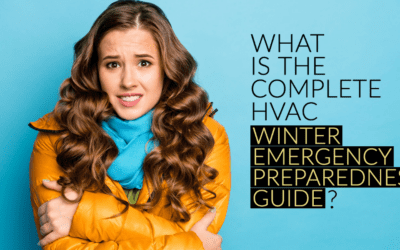 Many things can go wrong in winter, such as heating system failures or power outages, or even road...
read more